Minimal Ingredients

Pharmacist Formulated

Vegan

Fragrance Free
Papaya Enzyme Mask
Regular price

Sale price

$23.00 USD

Unit price

per
Share
View full details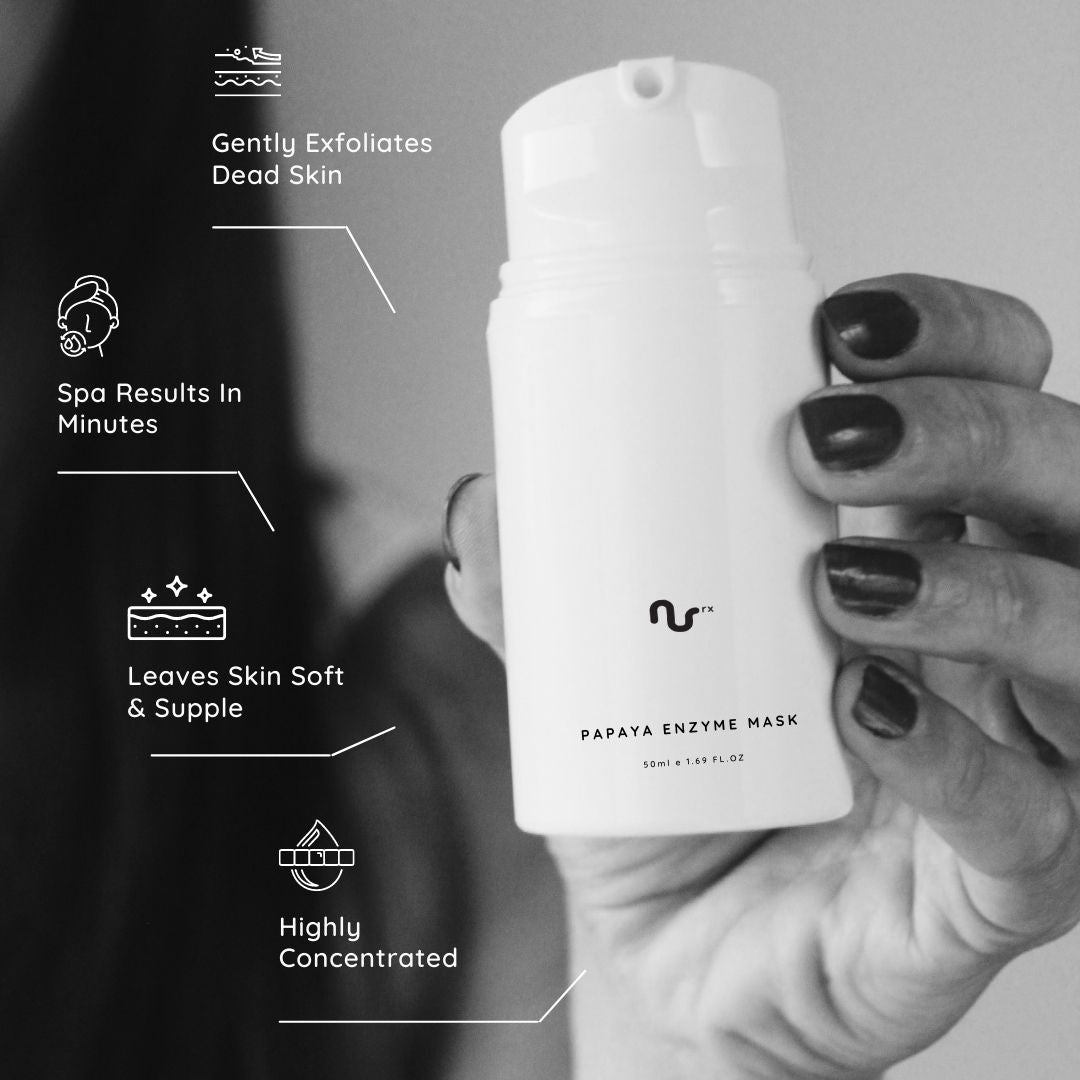 Proven ingredients designed to reduce inflammation and calm redness in less than 2 weeks!
Pharmacist formulated skincare products designed to help people with sensitive skin (prone to acne and eczema) achieve clear and healthy skin with minimal ingredients.
Made in AUS.
Learn More
Hydrating Cleanser

Such a smooth and creamy facial cleanser, which actually removes heavy foundation - no need to use makeup wipes before cleansing. What I love most about it is, it becomes creamier and fluffier as you wash your face, I can spend a good two minutes cleansing and there is still plenty of product on my fingers and face! Love that! Trying to eliminate chemical facial products so this is definitely my go-to product - vegan, winning!

- Melissa

Hydrating Cleanser

My new favourite product! Removes all of my make up and is gentle on my skin!

- Kristina

Hydrating Cleanser

My fav product in the range! Doesn't dry your skin out and makes it feel smooth and hydrated. The product itself is light and fluffy and the best part is no matter how long your cleansing for it doesn't dissolve. Was using the Go-To foaming cleanser prior to this but this is definitely a winner!

- Britt





Hydrating and Repairing Serum

Absolutely in love with this serum! My skin is super hydrated and glowing!

- Claudia

Hydrating Cleanser

Super happy with this product!! This cleanser leaves my face feeling super clean and refreshed but doesn't strip my face leaving it dry, it's super gentle on the skin!

- Laura

Replenishing Oil

The oil feels so light and not thick like it's clogging the skin. It smells so real and natural so you know it's made from the good stuff with no nasties! Using after the serum gives the skin an extra glow and really makes it feel hydrated and fresh. And excellent price point compared to other oils on the market
- Britt

Replenishing Oil

My crow's feet aren't as deep or red. I haven't been this happy with my skin since pre-covid!

- ToniLee

Nude Skin Trio

The products that i have used from Nude Skin RX have been highly effective. The range is made with simple ingredients that leave my skin feeling super nourished without irritation! Also, it is a local brand made by a person who has put a lot of time and effort into making a range of good quality products, minus the unnecessary extras that can cost an arm and a leg.

- Vlona
Meet Our Founder
My name is Bridgette, I am the owner and founder of NUDE SKIN RX. I am an enthusiast for all things skin. Having suffered simultaneously from acne and eczema myself over the past 10 years, I have experienced first hand how the quality and appearance of your skin can have a major impact on your self-esteem.

I was determined to use the knowledge from my experience in the health and beauty industry, along with my Pharmacy and Science degrees, to create products that target inflammatory skin conditions (like acne and eczema).

My experience has allowed me to understand what is truly essential for optimal skin health and this makes up the foundation of my brand.
I cannot wait to share my creations with you and to be apart of your skin journey!
- Bridgette

Shop Now